What folks are saying.
"I love these A-Z books from @indigrowkids. They are exactly what the title says, alphabet books that inspire more questions and conversation about the culture or country focus for the book. There are many ways to use each book: exploration, creation with activities available online, conversation, and pronunciation. ⁠⁠Something I appreciate about these books is that they don't stay on the stereotypical surface."
Joanna Ho @joannahowrites
Author, California
The products are elegant, minimalist & quirky. As a parent raising kids outside India, it is products like these that truly help me get my children to understand the essence of India.
Shweta Ganesh Kumar @shwetaganeshkumar
Writer, New York
"Indigrow thoughtfully designed every page in the 'How We Look' Playbook and InstaPlay Lab to spark conversations to create cultural competence. These much-needed items get to the heart of the matter of diversity in a direct, age-appropriate way. It is truly one of the best learning tools for children out there today."
@biculturalmama, Maria Adcock
Author, New York
It is a fantastic way to introduce India to your kids! The inclusive and unstereotypical nature of the products is why we love it!
@ammatoday, Vaishali, Chennai
"It's easy and fun for kids to learn about other cultures - really! Especially when you have great resources like this A to Z of Chinese Culture Playbook from @indigrowkids It's not only a great book to read together, it also has lots of ideas for activities and games to help your kids explore and discover another culture. " @alldonemonkey, Leanna, Sacramento, Founder of @multiculturalkidsblogs
Leanna @alldonemonkey
Founder of @multiculturalkidsblogs, Sacramento
The A to Z of India series is such a creative way to teach ABCs with a splash of India culture. Now, Aadhav sees the letter A and says Auto! I love connecting our Indian heritage through the books, flash cards and puzzle!
@kamanabhaskaran, California
"A wonderful snapshot of Singapore on every page, a story in every letter, to explore and celebrate our colourful Island. How to use it? Ignite creativity by using play-dough or crayons to recreate the Kueh and Ondeh-ondeh. Talk about the different cultures, the traditions and the festivals we celebrate. Visit the places shown in the pages and collect memories with your children. It's an open ended book, definitely not only to learn the alphabet. "
Petra Lux @petra.lux.books
Singapore
Mishika loves the @indigrowkids Memory Match Up cards. The other day I was playing this game with her and when I said N for "Namaste" she automatically folded both her hands and greeted me. I was so surprised and emotional!
@totallymom_sense, Rupal Srivastava, New York
indigrow adda: the blog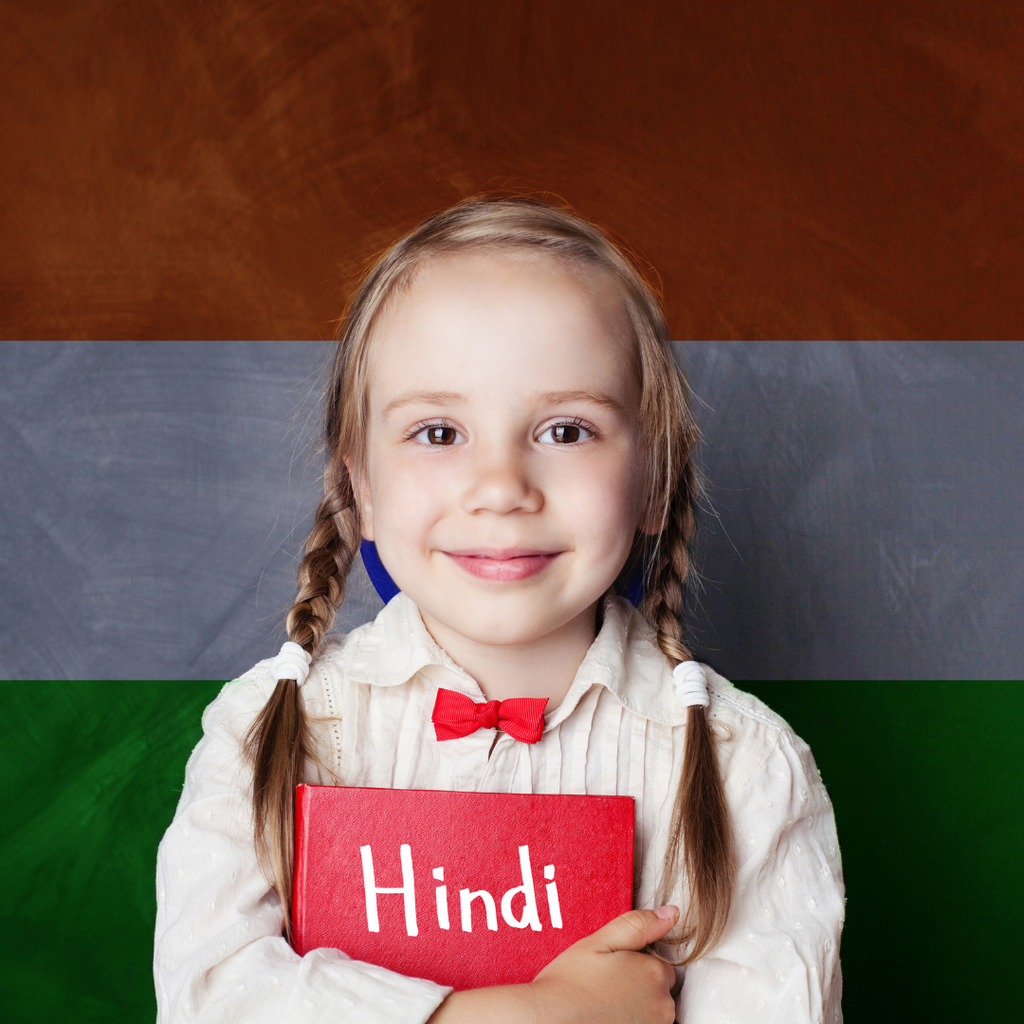 Tips and considerations to introduce languages early - The why & how