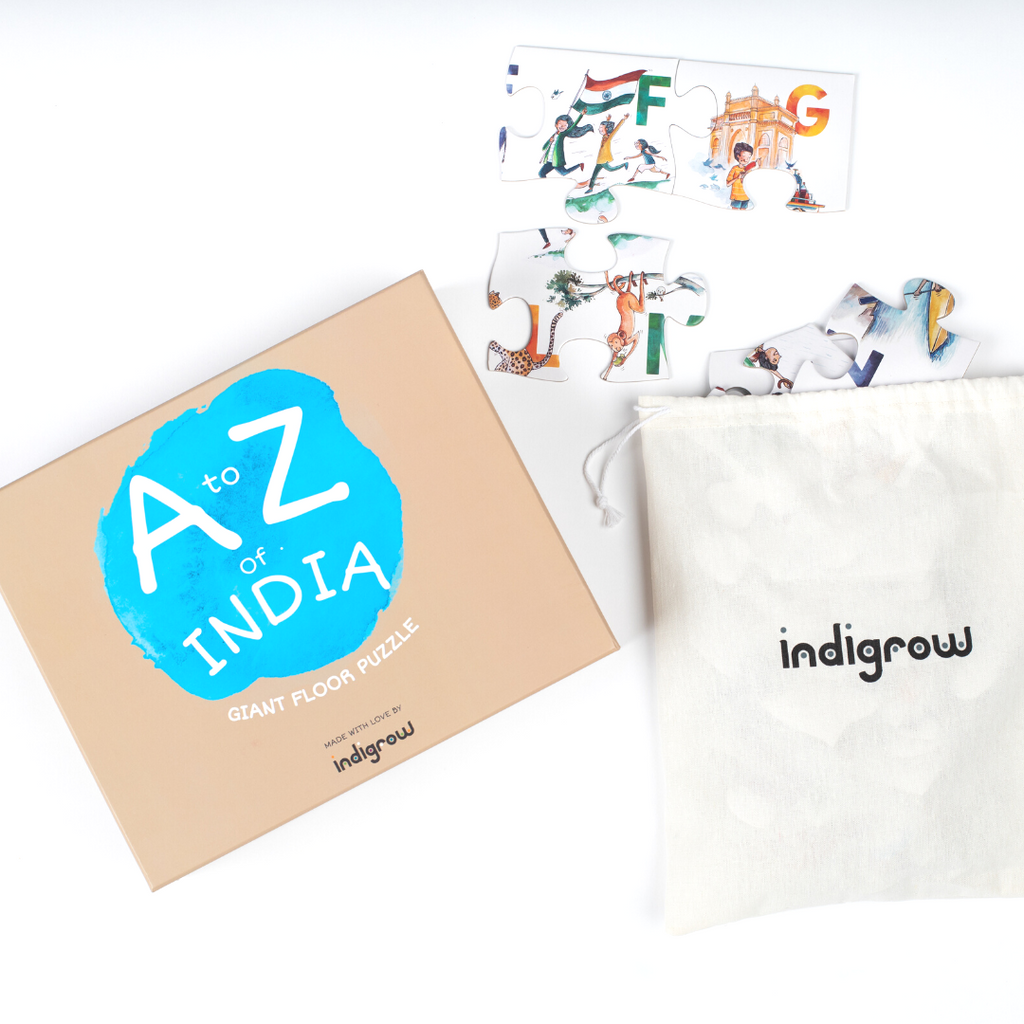 indigrow
Giant Floor Puzzle|3yrs+|
$27.00 USD
What's a Giant Floor Puzzle, you ask? 

This GIANT Floor Puzzle is a GIANT amount of Fun! It fits together to form the entire A to Z with beautiful, hand painted illustrations. So, give your little ones a reason to sit cross legged on the floor or even better, why don't you join them?  
Or enjoy a little, quiet time as they patiently attempt to fit one chunky piece of the A to Z of India puzzle into the other. Delight in their sense of satisfaction when they complete the puzzle, all the while discovering the magic of India. Learning A to Z has never been this magical!
How young can you start? 
Well, you can start anytime but it's best if your little one is 3+ years old.
How Giant is Giant? How big is this puzzle?
Each piece is a chunky 4 inches, easy for little ones to hold and fit into other pieces. The finished puzzle is 16 inches by 23 inches so give your little one enough floor space to sit on! It comes with a nice, chunky box you can upcycle and a lovely, little bag to put the puzzle pieces in. Remember it's made with recycled paper and printed with soya ink. Safe for even the littlest of hands. 
How best to enjoy it?
Pair it with our Alphabet Story Book so each letter has a story during story time & consider adding on the very popular Memory Match Up for a fun family game night! 
Happy Puzzling! 
Click here to see how the entire A to Z of India Collection is designed to work together for your child!