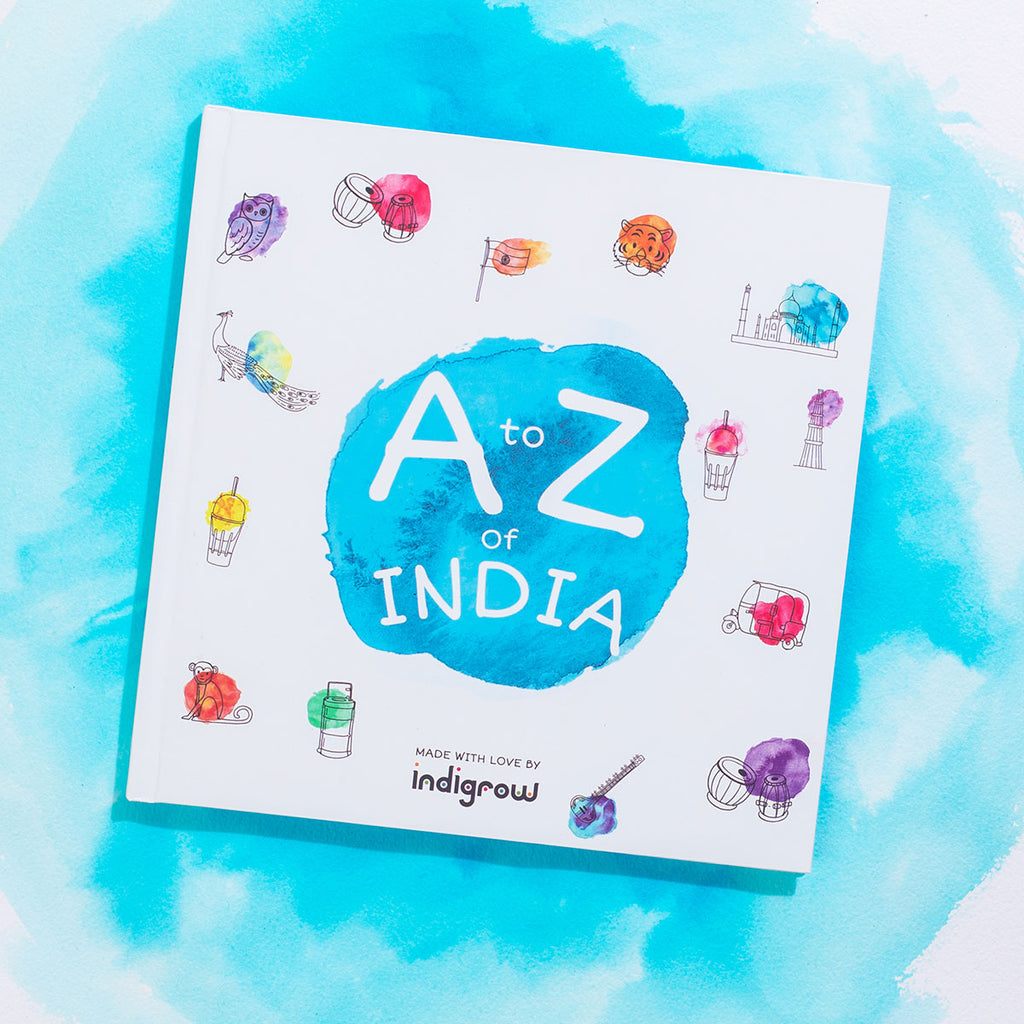 indigrow
Alphabet Story Book |All Ages|
$13.00 USD $14.00 USD
What's the Alphabet Story Book, you ask?
A wonderful snapshot of India on every page, a story in every letter, this book helps your little ones explore and grow with India. Take your little ones on a magical journey of India as they learn the alphabet.
Why should A be for Apple and B be for ball? Why can't we learn about Autos and Buffalos? Feel the warmth in your heart and the smile on your face as your little one starts to recognise and use words that are so innately Indian. 
Click here to watch a beautiful story telling video of this book! 
How old does my child need to be? 
Ah! It's never too early to start and never too late to stop. It's suitable for kids and adults of all ages.
What does it look like, really? 
A hard bound book with beautiful, hand painted images that leap out from soft pages. The book is not too big and not too small. A perfect 8.5 inches by 8.5 inches, easy to carry around or fit in a small bookshelf. Made with recyclable paper and printed with soya ink. Safe for even the littlest of hands.
How best to enjoy it? 
Pair it with our On-the-Go Flash Cards if your child is younger than 2 years old for additional independent play. If your child is over 2 years, check out the A to Z of India Memory Match Up Game for a fun family game night or our A to Z of India Giant Floor Puzzle for some puzzle play & quiet time. 
Click here to see how the A to Z of India Collection is designed to work together for your child!